Take years off your learning curve by gaining the knowledge to bag those BIG BUCKS no matter where you hunt or may go hunting!
– Eberhart's Whitetail Workshop –
2018 Whitetail Workshop dates
Projected dates for spring 2018 Whitetail workshops are: March 10/11, April 14/15 & 28/29, May 12/13. Workshop dates for June thru August will be announced after spring seminar expo shows (John's 2018 spring seminars dates and locations listed below).
Eberhart's Whitetail Workshops are NOT land management workshops but rather are teaching workshops for all hunters with the desire to take trophy bucks whether hunting public, free permission, family owned, leased, managed or manipulated properties, or even if travel hunting to other states.
Why John Eberhart for a workshop or to scout a property? In 54 seasons John's scouted 18 different parcels of heavily pressured public land and several dozen knock-on-doors for free permission properties in Michigan and has taken fifty eight 2 ½ years old and older bucks with his bow from those properties with 31 of them making the Commemorative Bucks of Michigan record book and they were taken off 19 different properties in 10 different counties. In John's early years in the late 60's and throughout the 70's he also took many 1 1/2 year old bucks.
Since John began traveling out of state in 1997 he's taken 19 P&Y class bucks on his 21 week long bowhunting trips and they came from 13 different properties in 5 different states. Knowing what to look for when scouting and how to set up on it and hunt it correctly obviously had a lot to do with his 90 plus percent success rate.
The real qualifier that separates John from most others is he's never; owned land, hunted a relative's property or paid to hunt anywhere, choosing instead to exclusively hunt heavily pressured public lands, free walk-on, and knock on doors for free permission properties.
Many hunters spend hundreds if not thousands of dollars on; constantly upgrading their hunting equipment, buying new gadgets advertised on TV, motion cameras, bait, land management, tricked out quads, hunting stands, etc., with the thought process that it will magically make them a better hunter and be more successful, and that can't be farther from the truth.
Then there's the aspect of utilizing your time to its fullest potential because free time is not only precious; it has value. Scouting, location preparation, practicing, hunting and even traveling to hunt all consume the limited free time many hunters have, especially those with kids and families, so take advantage of John's 53 years of experience, knowledge, and credentials by allowing him to show and tell in detail how to utilize your time to its fullest potential.
There's an old saying that's very true, "it's not the bow, it's the Indian" and if you ever saw John's bow, you'd know just how true that is. John wants you to become that Indian because whether you have the best equipment money can buy or not is irrelevant if your hunting strategy doesn't offer you the opportunity to use it. If John, the son of a janitor can be a successful hunter, so can you!!!
Begin utilizing your hunting and scouting time to its fullest potential by attending one of John's Whitetail Workshops or having John scout your property.
2018 Outdoors Shows and State Expo Seminar dates:
-Outdoorama in Novi Michigan-March 1-4, 2018

–Ohio Deer & Turkey Expo in Columbus Ohio-March 16-18, 2018
–Akron-Canton Hunting Fishing and Outdoor show in Akron Ohio-March 24&25, 2018
–Wisconsin Deer & Turkey Expo in Madison Wisconsin-April 6-8, 2018
LISTEN TO JOHN EBERHART'S NEWEST PODCAST ON TIGHT LINES HERE >>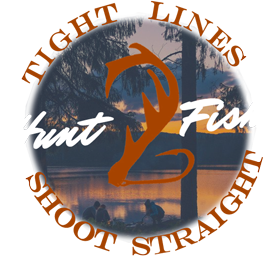 LISTEN TO JOHN EBERHART'S NEWEST PODCAST ON WIRED TO HUNT HERE >>


Listen to Big Buck Registry podcast with John below
HERE >>
Listen To John Eberhart Podcast on Big Buck Registry
Here>>
– Testimonials –